The Source-to-Contract solution that's flexible, connected and fast-to-deploy.
VendorPanel is your complete, configurable procurement solution. It provides you with everything you need for any sourcing event, from procurement planning to payment - and every step in between.
The suite allows you to manage both strategic and operational sourcing on one secure, cloud-based platform and drives best practice in managing decentralised spend.
By integrating access to a range of sourcing options, the platform's unique functionality helps you optimise value, manage risk, and support business objectives.
Whether as your core Go To Market platform, your Source-to-Pay suite, or integrated as part of a wider IT ecosystem, VendorPanel can help you on your journey to the New Procurement.
What's made VendorPanel a market leader?
Hundreds of business and government organisations, thousands of buyers and over 60,000 suppliers trust VendorPanel. Here are some of the reasons why.
A customer-led product vision
Our goal of delivering an end to end Source-to-Contract procurement suite has been realised by bringing together the market-leading VendorPanel sourcing platform, and procurement planning and contract management from Nimblex. Now all part of VendorPanel, these solutions work together flexibly and align with your business processes and policies.
Procurement know-how
Powerful, configurable Source-to-Contract functionality lets you manage strategic and operational procurement in one place. User Groups and a dedicated Customer Success Manager give you ongoing input to our product roadmap. Integration options and partnerships allow you to build your ideal Procurement Ecosystem over time.
Award-winning & international
With businesses in Australia, NZ, the US and Canada, VendorPanel's technology and growth have been recognised with awards from CIPS, PASA, AIIA, Deloitte and others. Named a Top 20 Westpac Business of Tomorrow, we were also selected for the first ever ANZ cohort of Microsoft Scale-Up.
Built-in security
These days, you can't take chances with your data. VendorPanel is hosted on the same secure cloud that is trusted by 95% of global Fortune 500 businesses. And we've been put through our paces by government, infrastructure operators and corporates that don't accept second best when it comes to data and infrastructure security.
A proven policy enabler
As well as delivering savings, efficiency and compliance, the VendorPanel suite helps support wider business objectives. Continuous improvement? Rely on data-driven insights. Social procurement? Give buyers information on social and indigenous businesses when they request quotes. Local economic development? Identify regional suppliers and measure your impact.
Trusted by procurement leaders for over 10 years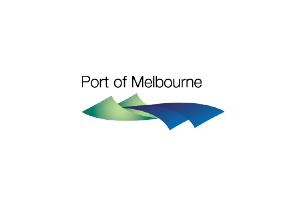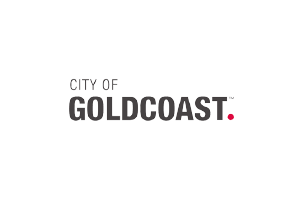 Hear from the experts:
I know our buyers are compliant. I have complete visibility across the process and can easily download audit-ready reports.
Cameron Male Procurement Transformation & Reporting
The ability to manage all of our procurement on a central platform: sourcing from local suppliers, managing tenders, or using state-wide panels.
Jesse Johnson Senior Contracts Officer
The capability to manage tenders & multiple party evaluations - all the stuff you expect from a major ERP, but so much easier to use.
Brian Peirce Procurement Director, APAC
❮
❯
Smarter Procurement. Local Jobs
As local economies recover in 2021, procurement has a vital part to play. VendorPanel allows you to manage all strategic and operational procurement in one place - tenders, preferred supplier lists, shared arrangements, and social and local sourcing. The Local Supplier Marketplace is one example of procurement connecting buyers with their regional economies.
Let's talk about the New Procurement
Tell us where you want to go. One conversation can be the first step in transforming procurement at your organisation.
Login
Please select your country to login
Register
Select country you want to register for
Ready to Know More?
Get in touch, we'd love to hear from you.